Safety matters - how can you spot an unsafe pole?
Pole Safety is a serious matter

There are no safety standards in Australia to protect you. Be safe & buy genuine X-POLE poles from your local X-POLE stockist.

If you choose to buy second-hand, call X-POLE to verify if the pole you want to buy is genuine before you purchase it, on 02 9589 2645. Fake & 'no-name' brand poles skip all the safety features inherent to X-POLE design, meaning they can snap or slip and fall easily.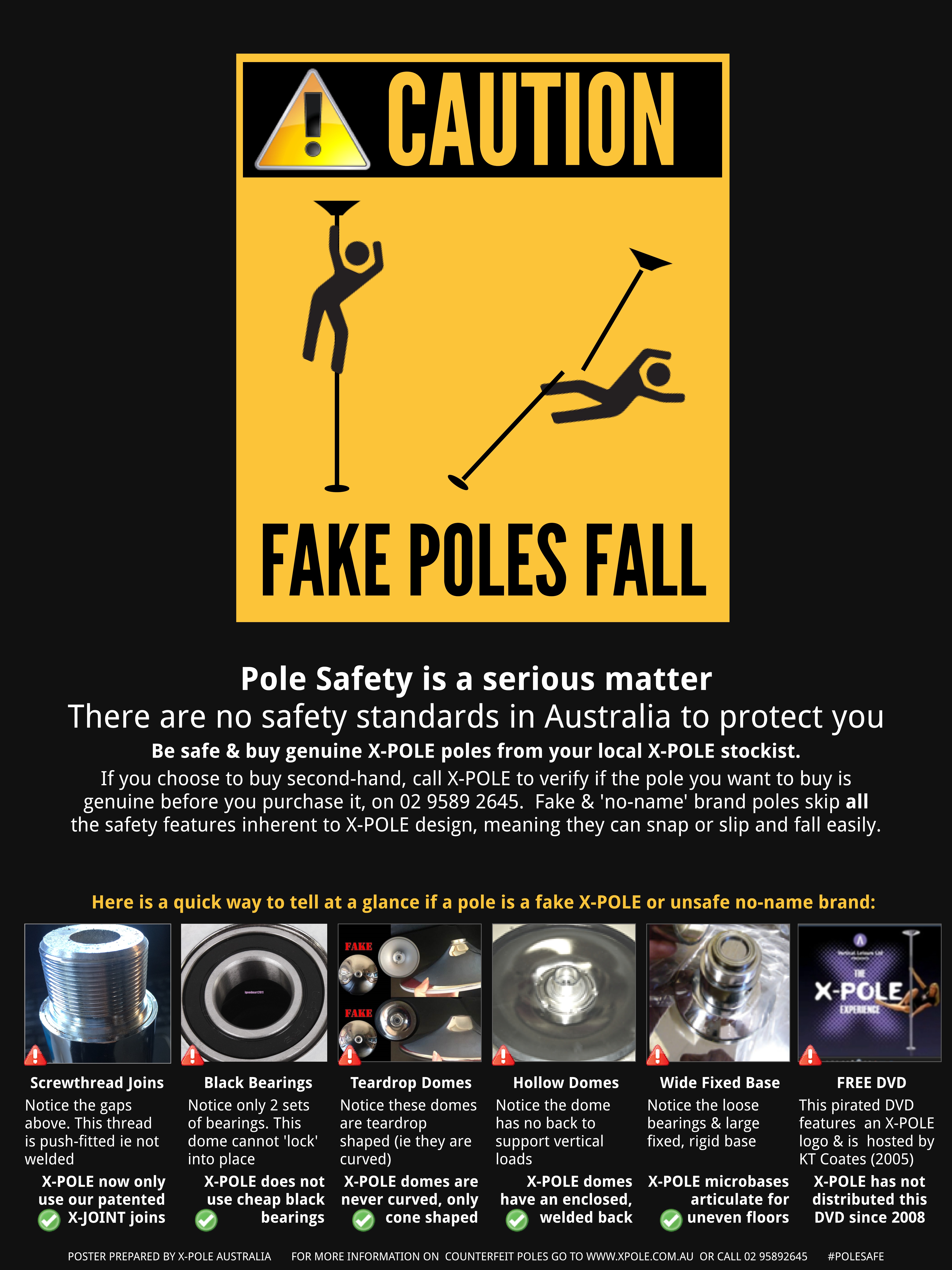 To buy a genuine pole click here. Be safe - choose only genuine poles