X-POLE is represented locally & internationally by the world's best dancers.
What is an X-POLE Ambassador: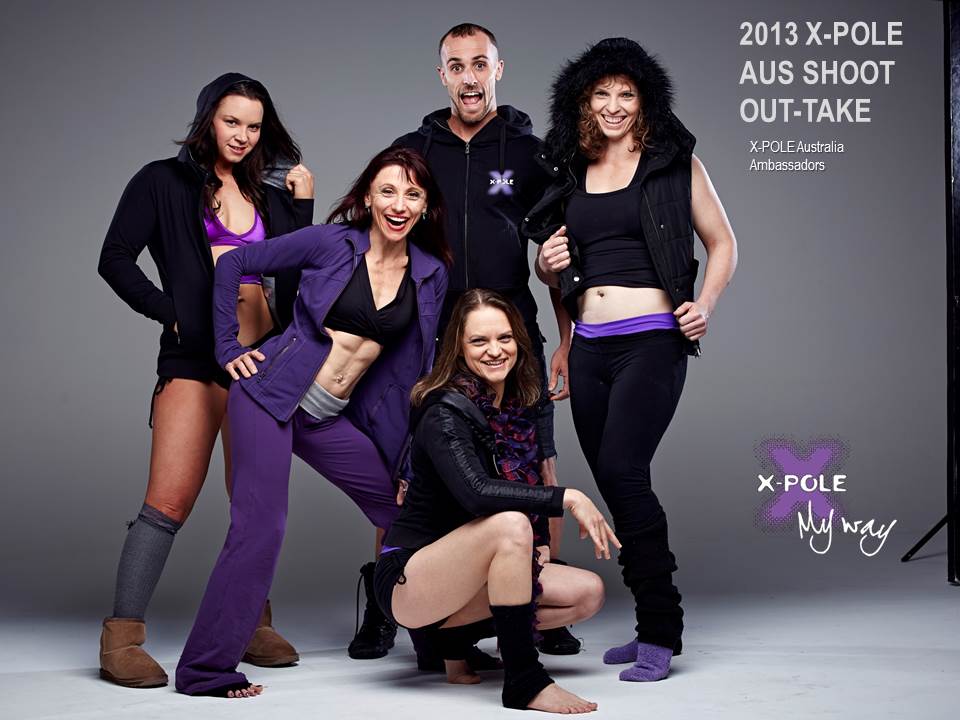 X-POLE Ambassadors are a select group of individuals invited to represent the X-POLE brand. As brand ambassadors, they are all Australian residents – representing Australia; competing/touring at an International level.
Each year X-POLE Australia will invite a maximum of 5 polers to act as brand ambassadors locally & internationally. These dancers / athletes will be selected for a certain characteristic – whether it be skill, strength, character or drive; & overall – for their ability to further promote pole in a positive way. X-POLE ambassadors, are offered a range of opportunities locally & internationally & are promoted as the next generation of World-Class Australian pole talent through X-POLE social media, local X-POLE materials & in media releases.
Prerequisites:
Selected 'brand ambassadors' must currently use the product & be familiar with assembly & the XPOLE range, should further training be required this will be provided to you.
Must be an International level talent
Must promote the brand tastefully & in such a way as to not 'offend' a mainstream audience
Must be a positive role-model for up & coming polers
Must offer encouragement to polers of all sizes & demographics
Must not discourage any poler based on personal taste, body size or other subjective/personal reason
Must encourage & promote safe, fun & healthy pole practises
Must not disparage the X-POLE brand, product, Dance4me Pty Ltd, its employees; publically or privately & must keep in confidence any company information until such time as it is publically released.
BIO:

Andrea has been a part of the X-POLE Australia team since xx, starting off as a Protege and making her way to our Brand Ambassador team. She is passionate about health and fitness along with a great love for teaching. Being a gymnastics coach for 11 years, high school teacher for 5, and now a pole instructor at her studio Achieve Physique since 2012.

Andrea has won many awards over the last few years. Here are some, just to name a few.

2012 Australian Pole Championships Professional Finalist
2014 Australian Pole Champion
2014 Pole Art Champion - South Africa Pole Theatre
2015 Elite Open Masters Champion - Pole Sports UK
2015 Masters Pole Art Champion - International Pole Championships


BIO:

Bailey started pole dancing in 2006, and has been hooked ever since! With her background in dance and theatre, she beomes one with the story she's telling, drawing you in with every movement and expression. She is very passionate about the preservation of Orangutans and be sure to know, a conversation with her will always lead to her raising public awareness about these amazing animals.

Now a pole instructor at Suzie Q Pole Studio in Western Sydney, she has made many achievements over the past couple of years.
Her titles include;

Australia's Hottest Ginger 2015
Miss Pole Dance Australia Finals 2011/12
2nd Place Australian Capital Pole Championships 2011
4th Place International Pole Masters Cup 2012
Consecutively winner for Best Musical Interpretation Award at Australian Pole Championships 2011, 2012 & 2013

BIO: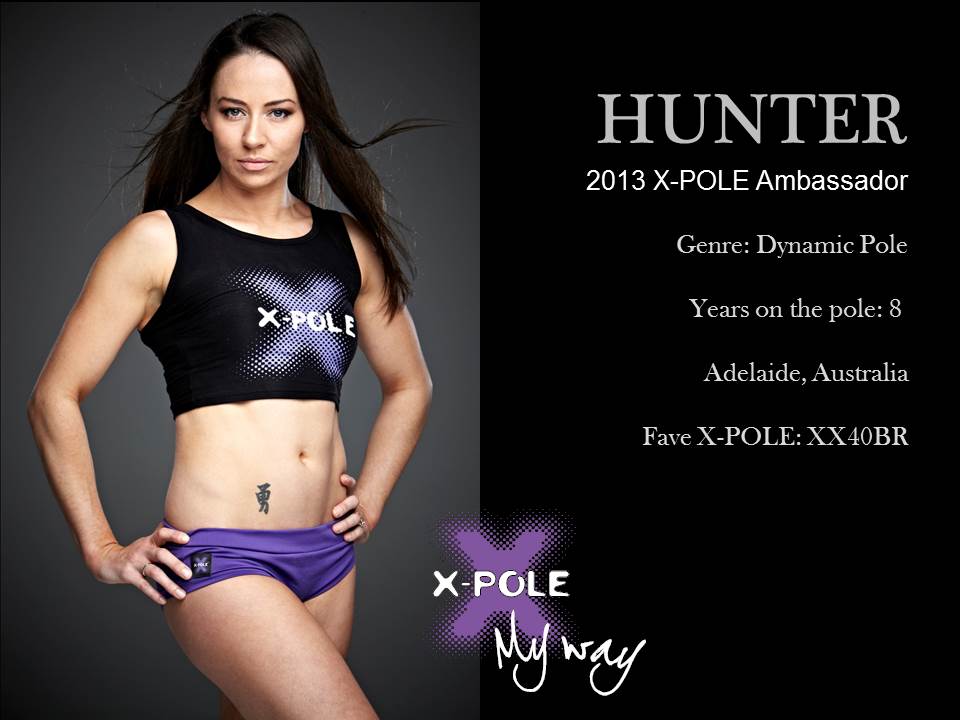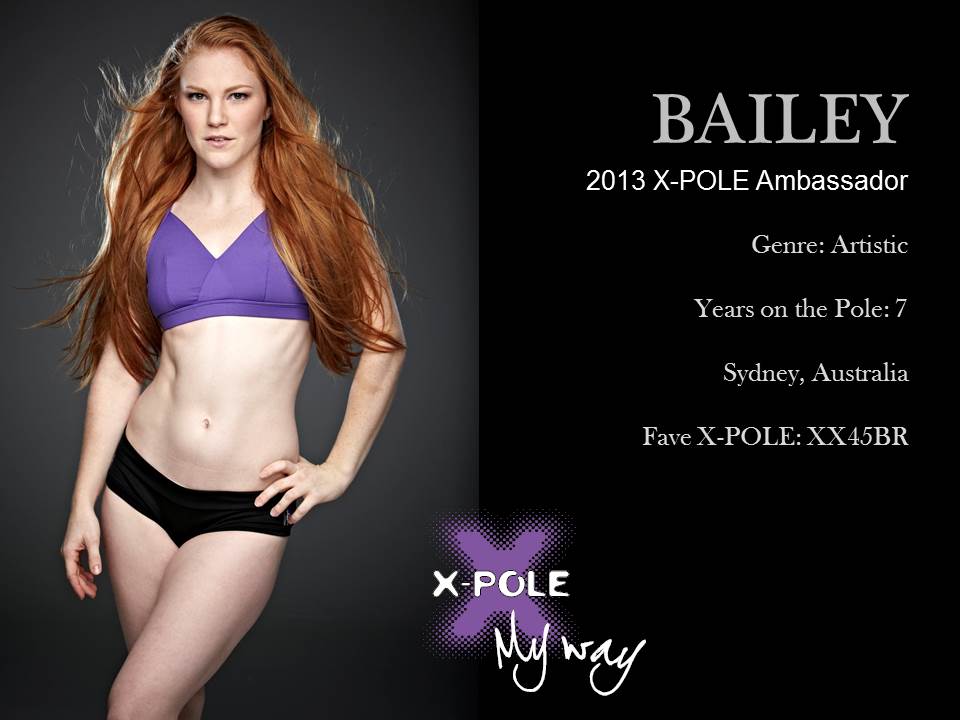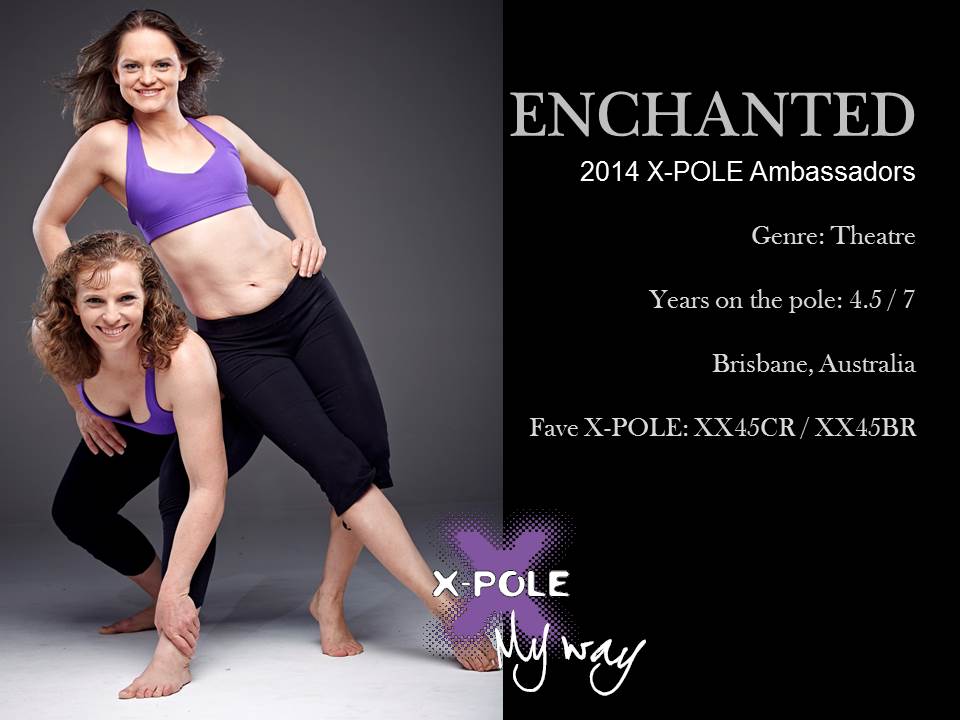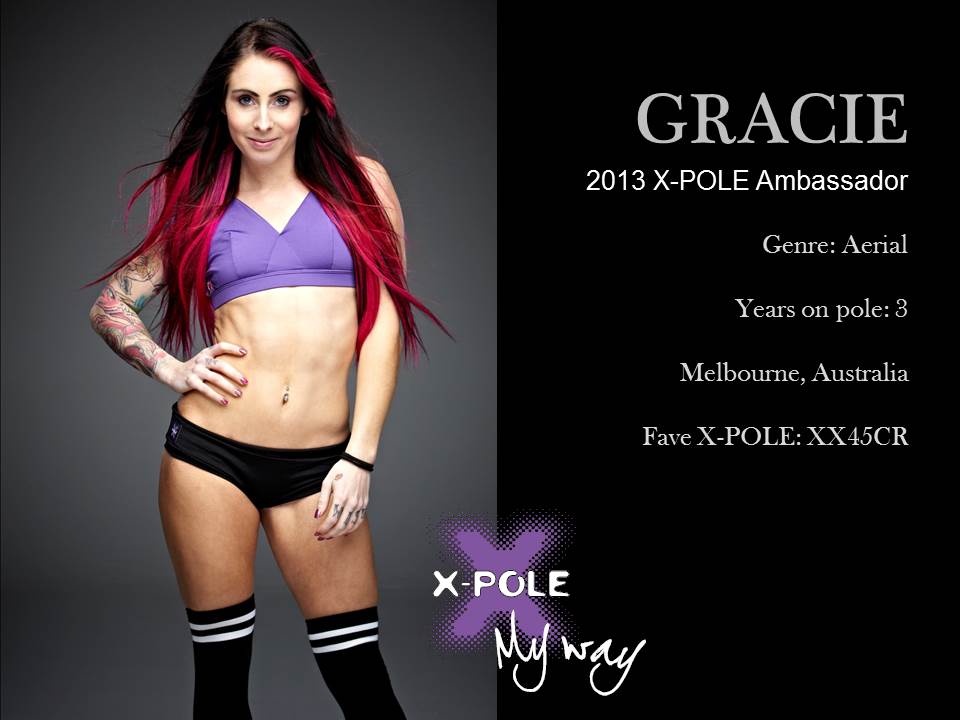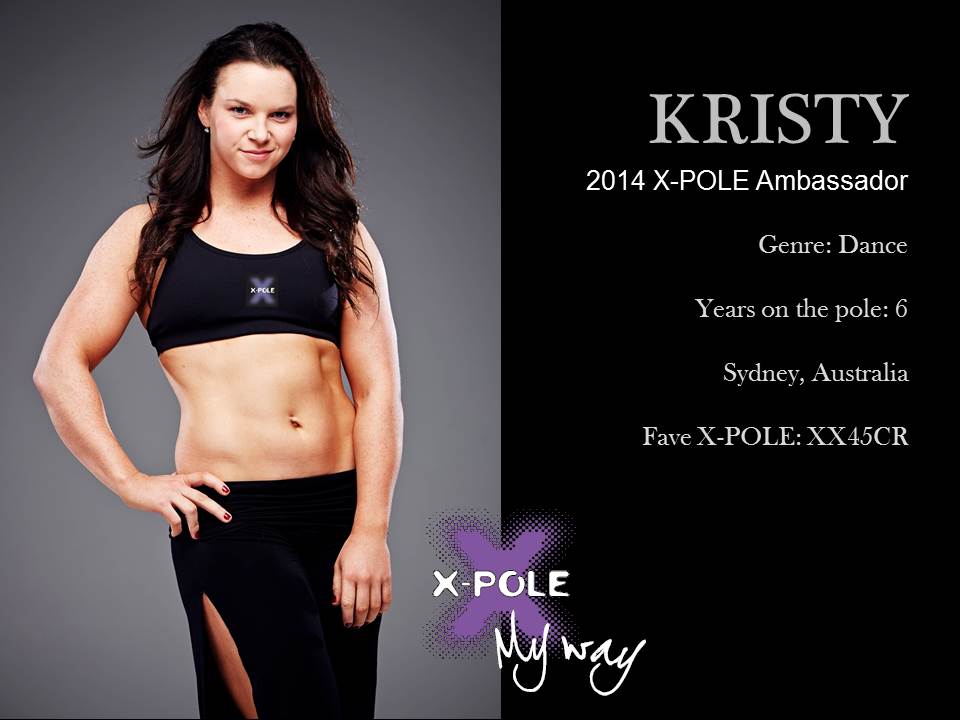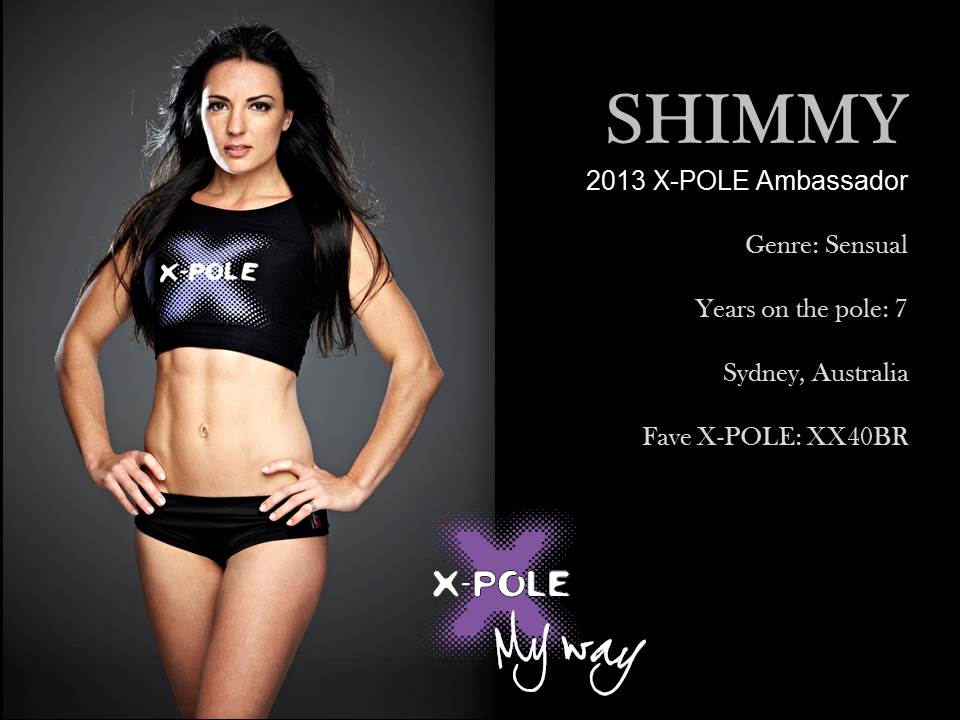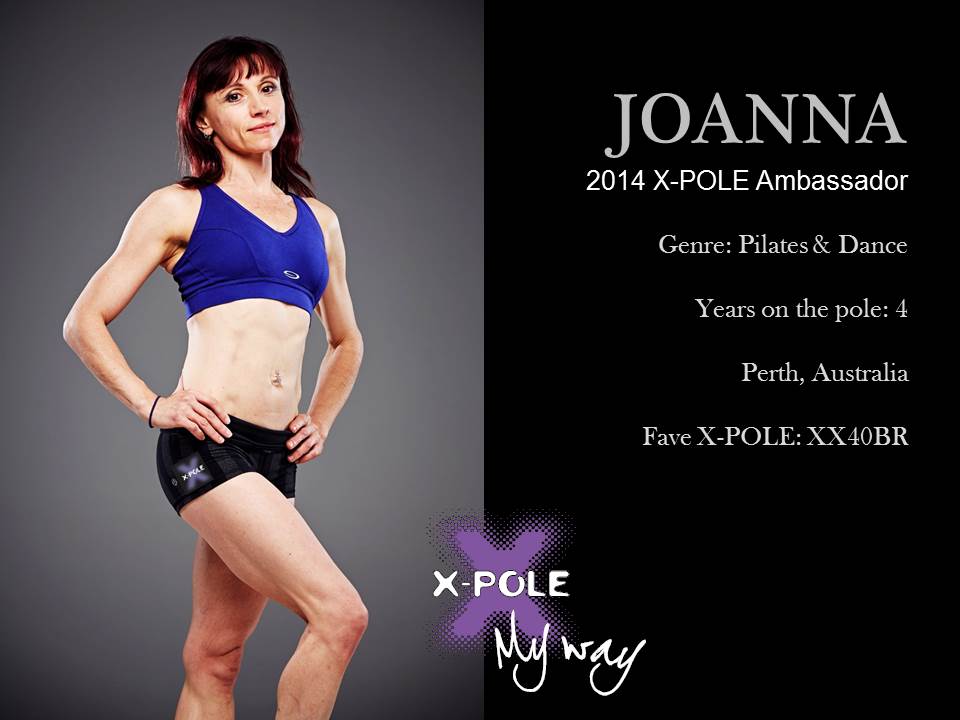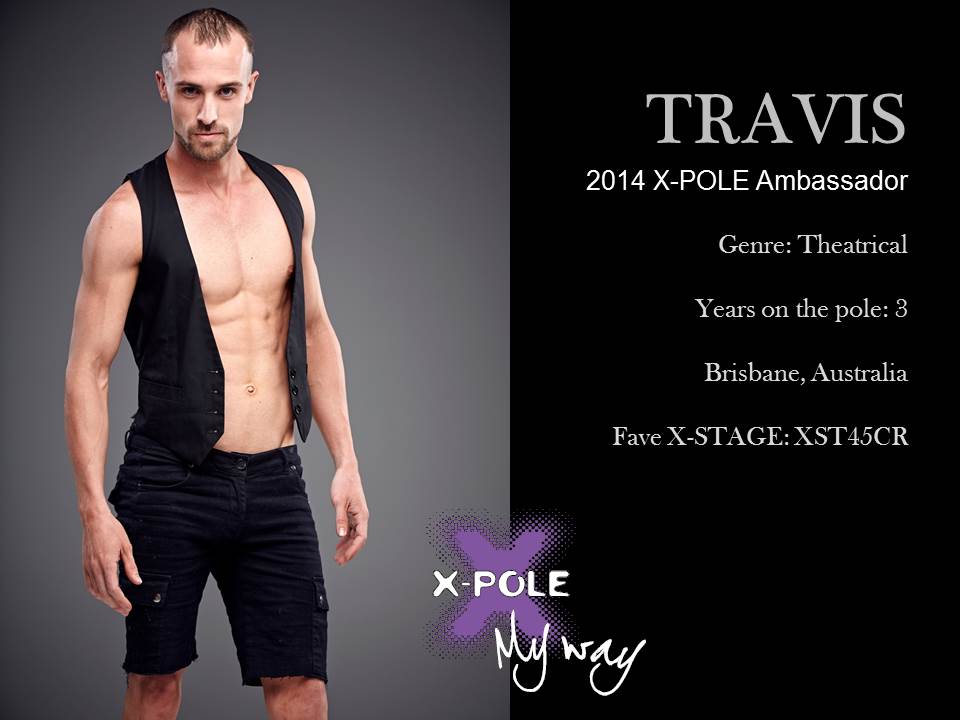 INTERNATIONAL AMBASSADORS FOR X-POLE Australia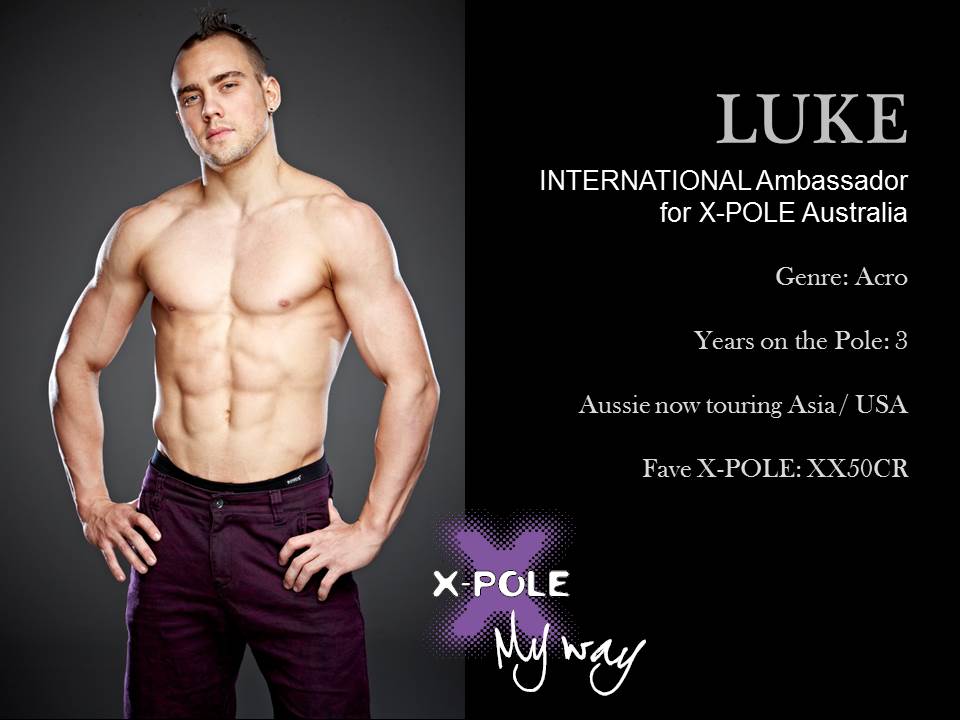 Luke Quadrio - on contract in Japan.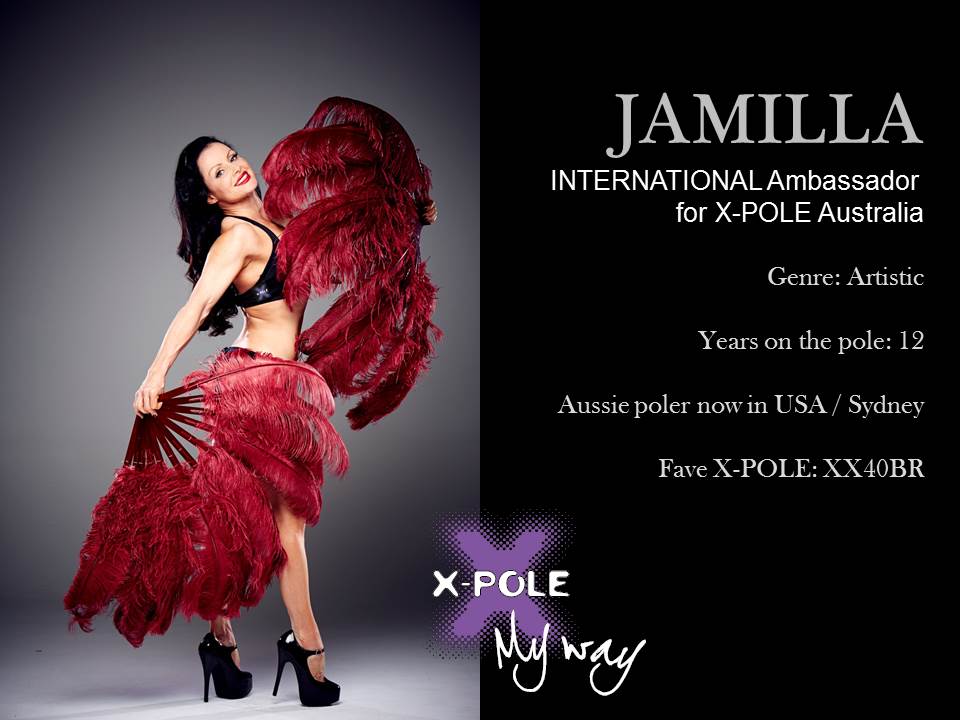 Jamilla Deville
Australian Face of the X-POLE Brand since 2005
A professional pole dancer, showgirl and pole dance instructor, currently working from iPole Studio in Sydney, Australia. Jamilla is a National Pole Dance Champion, the current International Pole Dance Fitness Association Instructor of the Year (Two years running), and is also the founder of the International Pole Federation, an organisation created by dancers for dancers.
Jamilla Deville is one of the world's best-known pole dancers, and a pioneer of the art form. Having trained in various forms of dance, adagio, trapeze, corde lisse and silks, her experience in and understanding of the principles of pole dancing is unparalleled.
After claiming the original title of Miss Pole Dance Australia, Jamilla went on to be voted by the global pole community as IPDFA International Instructor of the Year for the last two years running. She is also known as the face of X-Pole Australia and is a long time fan of the brand. Renowned for her strength, athleticism and grace as a performer, Jamilla's understanding and mastery of such crucial elements of pole dancing as safety, body alignment, aerial fitness, and balance have set her apart as a leader in her field, making her offerings as an instructor and performer invaluable to dancers the world over.
Since opening her own studio in Sydney, Australia, Jamilla has toured her classes across the world: dancers in Singapore, Thailand, New Zealand the US, Mexico and Europe have all raved about the quality of her face to face classes. Jamilla loves touring and ensures that every year brings her to more and more dancers internationally.
Seeing the lack of quality instruction in the already-burgeoning pole dance world, in 2007 Jamilla created the first two Volumes of The Art of Pole DVD Series. On its release The Art of Pole was proclaimed to be "the pole dancing bible", influencing pole dance styles and teaching techniques in schools across the globe. The next three Volumes were later released to equal acclaim and most recently, Routines One and Two were released. The Art of Pole Collection remains the top-selling pole dance instructional DVD series available in the world today.
Inspired by reaching new heights and helping other dancers to do the same, Jamilla's love is for instructing, performing, as well as travelling and connecting with dancers everywhere.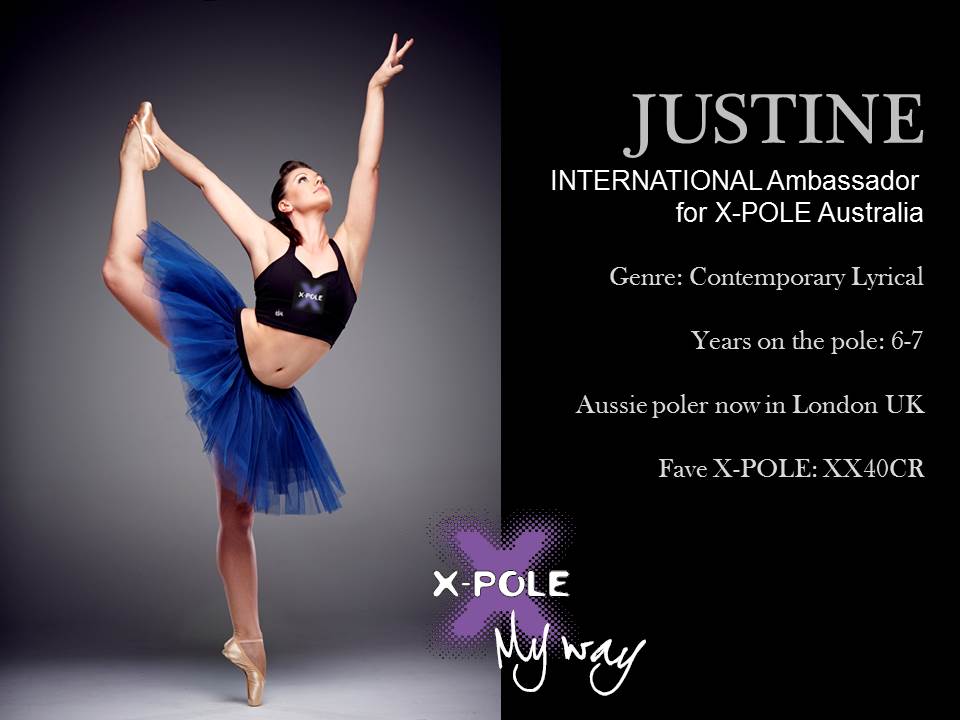 Justine McLucas
Justine started dancing at the age of 3 and trained as a professional ballerina at the Hamburg Ballet School.
After discovering Pole Dancing at a London Gym 4 years ago she was immediately captivated, and started performing again in the world of cabaret and acrobatic pole dancing.
She has judged and performed as a guest at prestigious UK Amateur Comps, was a finalist and Best Costume winner in Miss Pole Dance UK 2009, winner of the 2010 London Pole Divas Professional heat, and runner up in the Final, has been featured in numerous music videos, owns her own studio Ecole de Pole in London and earlier in June was flown to Florida to teach workshops and Perform in the International Pole Convention Showcase. In June this year Justine became the 1st Runner Up of Miss Pole Dance UK 2011 and was also awarded Best Entertainer.
Her mission is to Promote Pole Fitness to the mainstream fitness world with her DVD Pole Motion that was released this year and to keep changing perceptions of Pole Dancing across the world to POLE ART with her artistic shows!